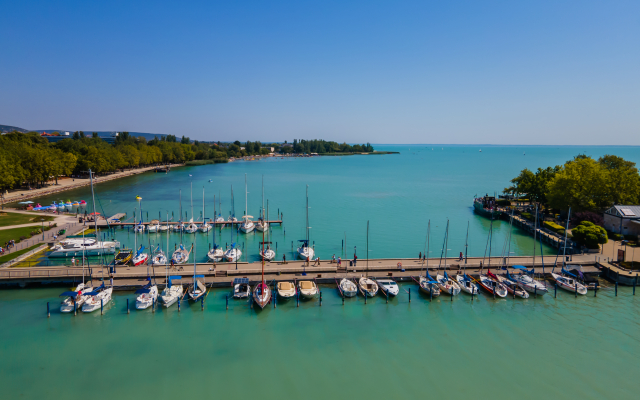 The largest marina network on Lake Balaton!
Be a member of those sail boaters who take advantage of the unique services offered at the Lake Balaton docks!
Why is it worthwhile to dock at BAHART?
If you rent a dock from the Balaton Shipping Co., you able to dock your sailboat free of charge anywhere in the event of touring.
We await sail boaters at our docks with the services of skilled and customer friendly harbour masters in a matchless natural environment. 
The sailboat docks await boaters from 1st April to 30th November. Our company operates 10 sailboat docks on Lake Balaton.
Look up the web pages of the individual docks where you can see the free, and still rentable spaces on a map, and at this same site, you will find more information about the boat docks that you can take advantage of while touring.
Tour with us, even if you do not rent a docking space for your boat from BAHART!
In the event that you are not a BAHART sailboat dock renter, we offer the sale of 30 and 15 limited occasion pass for touring.
With the purchase of this discounted pass, you are also able to take advantage of the services that our docks have to offer.
Passes can be purchased at the dock branch of our office at Siófok, or at the dock itself.