Megjelennő cím
IN WINTER-SUMMER TAKE A FERRY
Megjelenjen a Főoldalon?
Igen
Thumbnail szöveg
Are you on your way to the other side? It's only 8 minutes!
Unlike passenger shipping services, ferry services are provided every day of the year between the northern and southern shores of Lake Balaton! Choose BAHART ferries to avoid traffic jams and queues!
Thumbnail kép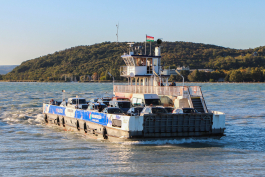 Kártya tovább gomb linkje